"To awaken is really to become fully alive—to live fully each moment in being. In that beingness you find, finally, the meaning and purpose of your life."
~ Jon Bernie,
The Unbelievable Happiness of What Is
Contemporary spiritual teachings that offer a compassionate, heart-centered approach to awakening
Become Intimate
with the Essential Clarity of Your Being. 
Join from wherever you live. 
Saturday, 11am – 1pm PDT
Become Intimate
with the Essential Clarity of Your Being. 
Join from wherever you live. 
Friday thru Sunday, 10am – 3:30pm PDT
Subscribe to Our Email List: 

free monthly teachings and updates about in-person events and online gatherings (satsangs).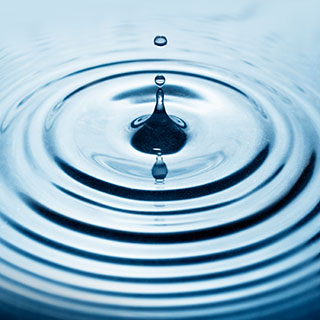 Online Gatherings (Satsangs) are unique events — with a feel unlike anything else. Participants remark how intimate and transformative they are, which is often surprising given that we are all joining from our homes in various parts of the world!
We rely on the contributions of our community to help and spread these teachings and ensure their continued growth and success.
We offer your generosity a profound and heart-felt bow of gratitude.
Online Gatherings

(Satsangs)
Saturdays 11am-1pm PDT
Saturday, September 30 
3-Day Online Retreat
Friday through Sunday
10am-3:30pm PDT
October 27-29
The Unbelievable Happiness of What Is
The Unbelievable Happiness of What Is

contains some of the most direct, inclusive, and useful spiritual teachings that I know of. There is no flowery spiritual lingo here, just straightforward, wise, and loving guidance for those who want to wake up from the confines of confusion and fear to who and what they really are. ~ Adyashanti
We're delighted to announce the publication of Jon's newest book! In
The Unbelievable Happiness of What Is,
Jon reveals how acknowledging and letting go of the beliefs that keep you stuck can set you on the path toward an awakened life of joy and freedom. Following the heart-centered guidance in these profound teachings, you'll learn how to bring awareness to the strongly held beliefs that hold you back, and move beyond them into the realization of true happiness and fulfillment, right here and now.
Free Teachings
We are pleased to be able to provide you with many free teachings – in the form of video, podcasts and writings. These are supported by your generous donations. For our library of free teachings, click here.
Enjoy this interview with Jon on CJ Liu's Fire it Up with CJ.
When our limited truth is expressed and heard in the space of complete listening, it loses its power to control us.
That's how transformation happens.
Jon Bernie
Still Available: Ordinary Freedom
This wonderful collection of Jon's teachings really captures his ability to point us back to our own innate freedom. — Adyashanti

Clear Water Sangha was established to support the teachings of Jon Bernie. Our board of directors and dedicated volunteers help coordinate a variety of activities including the production of written publications, management of satsangs, retreats and other events, and ongoing maintenance of this website.
Jon talks about being present as awareness, dropping out of conceptual thought into a process of exploration and discovery that is sensory and energetic, allowing whatever is showing up to be as it is and to move through. Jon speaks with a voice that feels authentic, original, unpretentious, alive to the unknown and grounded in presence. An excellent book. Very highly recommended.
---
Joan Tollifson
author of Bare-Bones Meditation and Awake in the Heartland
Clear Water Sangha is a non-profit organization that has been granted tax-exempt status under Section 501(c)(3) of the Internal Revenue Service Code. Our federal tax identification number is 26-1271037.